Top 10 Led Zeppelin Covers, Cribs, and Thefts
By Willie Witten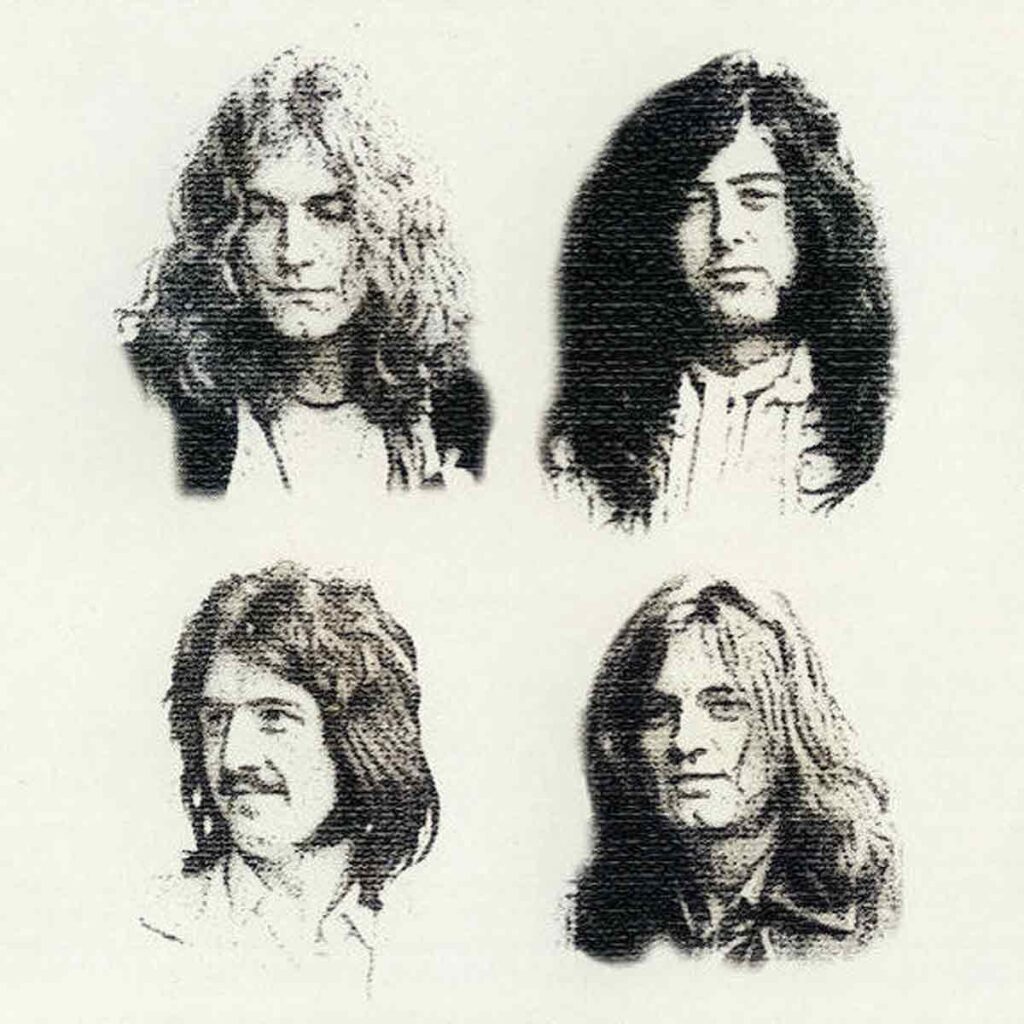 Aside from being one of the greatest and most important rock bands in the history of music, Led Zeppelin finds itself labeled as one of modern music's biggest thieves. Starting with their self-titled debut, the quartet developed a habit of lifting central riffs, progressions, and sometimes entire songs from other musicians without the smallest dint of credit. Later in their career the band did a slightly better job of bestowing credit where credit was due, and at times it took a bit of public shaming or even a legal battle to finally set the record straight. Some tracks' true influences and origins remain clouded in shadows, known only to the blues and rock obsessed.
The bright side of this small-scale pillaging is the wealth of imaginative interpretations and a few of the greatest covers of all-time. Slightly nefarious, this morally flexible attitude towards songwriting propelled the genre and is part of what makes Zep an enduring influence today.
10. Since I've Been Loving You (Moby Grape, "Never")
"Working from eleven to seven every night…"
Although not entirely stolen, the opening lines and sorrowful tone of 1970's "Since I've Been Loving You" are directly lifted from Moby Grape's "Never." First appearing on their 1968 album Wow, the slow blues burn features some incredible guitar work by Jerry Miller and was a back-side gem that flew under the radar of all but the most devout Grape fans. "Since I've Been Loving You" transitions into a noisier, more raucous affair midway through, but the opening lines reappear throughout, mimicking the spirit of one of the San Francisco Scene's most underrated tracks.
9. Stairway To Heaven (Spirit, "Taurus")
Another example of Zeppelin piggybacking off of an idea to create a larger work, their signature song "Stairway To Heaven" shares very similar guitar shapes as Spirit's instrumental tune "Taurus." While "Stairway" opens up into a far larger musical piece, and includes some legendary prose, the opening guitar work mimics Spirit's approach a little too closely to be purely coincidental. In fact, on the band's early 1968 American tour, Led Zep actually opened for Spirit, making their claim of never having heard the song before a bit dubious. The American courts didn't agree, and the lawsuit brought by the estate of Randy California (one of Spirit's guitarists) went unheard by the U.S. Supreme Court in 2020, effectively settling the matter once and for all in the eyes of the law. In the eyes of the rock n' roll faithful, the verdict is still out.
8. Dazed And Confused (Jake Holmes, "Dazed And Confused")
The original folk tune about a relationship gone sour bears little resemblance to the reworked and reimagined version that Jimmy Page and his bow-played guitar would make famous. However, it is undeniable that the origins of their work came directly from the more basic Holmes track from 1967. "Dazed And Confused" became a staple of the Yardbirds in '67 under Page's guidance and he brought it along to his new band, appearing on Zep's debut album. Years later Holmes sought restitution for his original work having become so profitable, and the two parties settled out of court with the authorship now being credited to "Jimmy Page, inspired by Jake Holmes."
7. Hats Off To (Roy) Harper (Bukka White, "Shake 'Em On Down")
An early example of sampling, this tribute song to contemporary folk singer and friend of the band, Roy Harper, was also an uncredited homage to blues legend Bukka White. Unmistakable in its core riff and lyrics, with the Zeppelin edition echoing the refrain to "Shake 'em on down," the liner notes of Led Zeppelin III only reference a traditional arrangement and a Charles Obscure (inside joke). The similarities warrant at least a mention of White, but as with some other Led Zeppelin pilfers, the relatively unknown (at least to casual rock n' roll fans) pre-war bluesman was ignored entirely.
6. Nobody's Fault But Mine (Blind Willie Johnson, "Nobody's Fault But Mine")
Similar to "Hats Off To (Roy) Harper," "Nobody's Fault But Mine" heavily borrows ideas from an older and often unknown bluesman, is electrically enhanced, and passed off as the band's own creation. The arrangement and added lyrics clearly owe to the creative innovations of Messrs. Page and Plant, but a nod to their original inspiration would be required today. One of the stronger numbers on Presence, the drippy psychedelia of the Zep's version sounds as fresh today as it did in 1976, however the real genesis of the track lies far far back in the late 1920s.
5. How Many More Times (Howlin' Wolf, "How Many More Years" & Albert King, "The Hunter")
Borrowing a little bit from a couple of different songs, the closing number on Zepplin's debut starts with a slinky bass groove that slides into a hyper-loud version of Howlin' Wolf's "How Many More Years." A quick detour of riffing on Albert King's "The Hunter," combined with plenty of drum and guitar theatrics emphatically end the band's introductory set—all without mentioning either of the legendary bluesmen. Admittedly, this medley offers much more than either of the original compositions, but "How Many More Years" owes a large debt to its musical forbearers.
4. The Lemon Song (Skip James/Howlin' Wolf, "Killing Floor")
Perhaps trying to stamp their own artistic seal on a blues classic, Led Zeppelin decided to rename their version of the commonly known "Killing Floor," referring to their take as "The Lemon Song." While the song's ancestry dates back to Skip James's "Hard Time Killing Floor Blues," this version most closely remembers that of Howlin' Wolf. Eventually credited along with Page/Plant and crew, Chester Burnett fought his way to a songwriting credit and an out of court settlement that remains unknown to this day. Another blues pastiche of sorts, the seminal line of "squeezing my lemon…" that this rendition is named after is cuffed from a Robert Johnson lyric that was in turn borrowed from an obscure Arthur McKay tune. Zep is not the only outfit in the blues tradition guilty of generous artistic borrowing.
3. Traveling Riverside Blues (Robert Johnson, "Traveling Riverside Blues")
A direct cover, but a very imaginative one at that, the building echo of Jimmy Page's resonator licks introduces one of the best Led Zeppelin songs not included in their traditional studio releases. Found on The BBC Sessions with other rarities and live takes, Zeppelin's version centers around a grinding slide guitar riff and a wonderful groove courtesy of John Paul Jones and John Bonham. Among the hundreds of Robert Johnson covers, this continues to stand as one of the most creative and enduring.
2. Babe, I'm Gonna Leave You (Anne Bredon, "Babe, I'm Gonna Leave You")
Written by Anne Bredon nearly ten years prior to Led Zeppelin's version, it was unknown to Bredon until the '80s, and only partially credited to her since 1990. Of the many covers of this tune, the majority have fallen somewhere along the folk spectrum, with Joan Baez's interpretation inspiring the general structure of Zep's harder rocking arrangement. Notable for its explosive verse/chorus changes and flamenco-inflected guitar, it has evolved into one of the band's most popular songs, and serves as a nice counterpoint to the heavily electrified album on which it appears.
1. When The Levee Breaks (Memphis Minnie, "When The Levee Breaks")
Almost unrecognizable when compared to the original Memphis Minnie track laid back in 1929, the final cut on the band's most famous album borrows the structure and many of the same lyrics, but slows the tempo to a crawl, allowing the overdubs and recording effects to fill the mix. Exceptionally heavy, even for Led Zeppelin, the combination of Bonham's echoing drums and the reverberated harmonica lines add an ominous, haunting feel that fits the subject matter perfectly. Like the two preceding songs on the list, it maintains a certain quality that allows it to sound as fresh today as it did in 1971, while exuding a timeless quality that would have felt equally at home back in the '30s.