Top 10 Bob Marley Songs NOT on Legend
By Willie Witten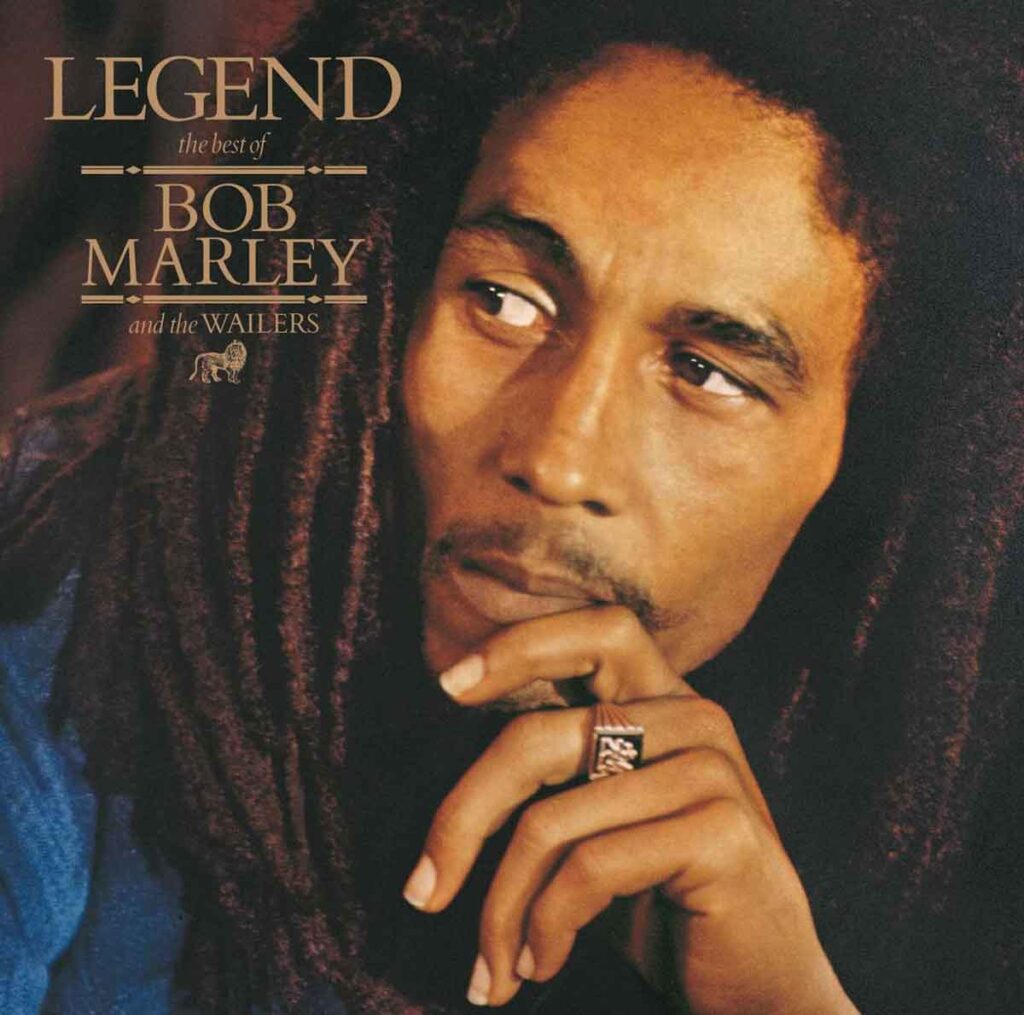 The introduction to, and study of Bob Marley's Legend compilation used to be a right of passage for any serious music listener back in the album era. If not the pre-eminent pioneer, then certainly the most prominent ambassador of reggae, Marley opened the ears of the world to Jamaica's very own musical genre. Beyond the music, he grew into a national mascot, a political advocate for peace, a cultural icon—a legend. Any Marley connoisseur will have long since ventured far outside the bounds of Legend, and will likely have their own version of this list somewhere in their mind. For those just getting started down this path, here are this author's picks for the next ten tracks that should be on your playlist.
10. Kaya
A euphemism for Marley's favorite herb, the simple lyrics tell of kaya's ability to turn around a rainy day, or help with some of the difficulties he was facing in his life. In line with much of his career's later work, the funky sounds and interplay with The I-Threes (Judy Mowatt, Rita Marley, Marcia Griffiths) create an upbeat groove that doesn't require any kaya to get the listener dancing. Perhaps not quite at the level as the instantly recognizable "Is This Love" or "Satisfy My Soul," this title track is only a half step behind when set against the best of his catalog.
9. Screwface
With the biblical-themed chorus reminding listeners that no sons of Jah need to be afraid of a fearsome screwface (a bully/tough), the original Wailers trio (Peter Tosh, Bunny Wailer) put together some of their best harmonies and a couple great verse/chorus changes on this 1971 single. Never included on an LP, it can be found on a couple box-sets and rarities in versions both raw and refined. A brief song that is testament to Marley's ability to write simple but catchy melodies, it also highlights his bandmates ability to bring them to life in a way that was often imitated, but never duplicated.
8. Soul Shakedown Party
"Jane is in the backyard, doing the outside dance."
Half sensual invitation, half joyous party anthem, this gem from The Best of The Wailers (actually a studio LP, not a compilation) bounces along with help from a steady organ riff and the backing band of producer Leslie Kong. With the original three Wailers handling just the singing and harmonies, it is an incredibly tight performance from a still very young group, and one the best from the pre-Island Record era. Unlike some of the mellower cuts from the album that are less danceable, if you too have an "outside dance" this is a good song on which to use it.
7. Burnin' and Lootin'
Dark, ominous, and drippingly slow, "Burnin' and Lootin" carries a feeling of dread throughout, matching many of the songs it shares space with on Burnin'. With haunting choral harmonies referencing "weepin' and a wailin'" this song, along with "Get Up, Stand Up" and "400 Years" shows a more serious side of the reggae tradition. For foreign audiences who forget some of the brutal realities of Jamaica's past and present, this serves as one of the best reminders that reggae is more than lovey-dovey, beach party music.
6. Coming In From The Cold
The shimmering opening track from Uprising starts with a few simple guitar chords and an almost religious feel to it. "Coming In From The Cold" describes the human transition from the cold of ignorance to knowledge and deeper understanding of life. With small nuggets of wisdom scattered throughout, Marley uses this gentle-but-powerful opening number to set the stage for one of the most underrated albums in his catalog.
5. Zimbabwe
"Zimbabwe" contains one of the most militant messages on a Wailers's album not written by Peter Tosh. The entirety of the song focuses on the fight for rights, self-rule, and the eventual victory of revolutionaries over colonial mercenaries. More than any other Bob Marley album, 1979's Survival tackles the issues facing Black People and African independence head-on, and this track has always been the most enduring of the bunch. A year later, when the colony of Rhodesia finally became the nation of Zimbabwe, this song was sung at the independence celebration.
4. Small Axe
One of Bob Marley's most covered pieces, the brief, hyper-melodic "Small Axe" contains a hidden meaning underneath its mellifluous passages. Originally conceived with the help of Lee "Scratch" Perry handling production duties, the message was one of revolt against Jamaica's gatekeepers at the time, Coxsone Dodd and Duke Reid; To get your record produced and heard, you had to acquire their blessing. Thus, Marley and Perry implored the musicians to band together to cut down the big tree as a bunch of small axes. The plan eventually worked, and now this tune is routinely sung by many artists spanning both sides of The Atlantic.
3. War
"Until the color of a man's skin is of no more significance than the color of his eyes, me say war."
A track that—in retrospect—might be better suited for Survival, "War" found its way onto Rastaman Vibration, Bob Marley's first LP to chart on the top 10 of the Billboard 200. Stealing from Peter Tosh's playbook, the song works just as well devoid of the music, taken directly off the page as a call to arms. Uncharacteristically direct for Marley, the lyrics are a direct assault on racism, but are disguised so well within the beats and music that most listeners find themselves singing along oblivious to the true-meaning. It's a testament to a great musician's ability to covertly spread an important message through song.
2. Jah Live
One of Marley's most memorable and reflective cuts, "Jah Live" also serves as a history lesson in Rastafarianism. The track was recorded and released as a single almost immediately following the death of Haile Selassie I, Emperor of Ethiopia, who Rastafarians consider to be God (Jah). Partially in disbelief of the news and partially as a powerful reminder that you can't kill God, Marley praises his spiritual rock, while entreating non-believers to open their eyes to the truth. Learn about the history, listen to it as a spiritual hymn, or just enjoy the music. It is one of Marley's most soulful songs.
1. Concrete Jungle
One of the greatest opening tracks of all time by any artist, "Concrete Jungle" begins Catch A Fire and the Island Record era with a crushingly honest narrative about life in Kingston, Jamaica—the "concrete jungle, where the living is harder." With too many clever turns of phrase to mention and sharply placed harmonies lurking around every verse, The Wailers manage to recast reggae from a fun, feel-good genre into something much larger and more versatile. If the ominous tone and downtrodden lyrics weren't enough to convince listeners of this sea-change, Wayne Perkins's fiery guitar solo certainly will. Owing to the standard 52-minute time constraint of vinyl pressings, this deserving track never made it onto Legend. However, of all the exclusions, it's hard to make a case that "Buffalo Soldier" or "Satisfy My Soul" are better than this game-changing epic.