Tedeschi Trucks Band — I Am The Moon: III. The Fall
By Willie Witten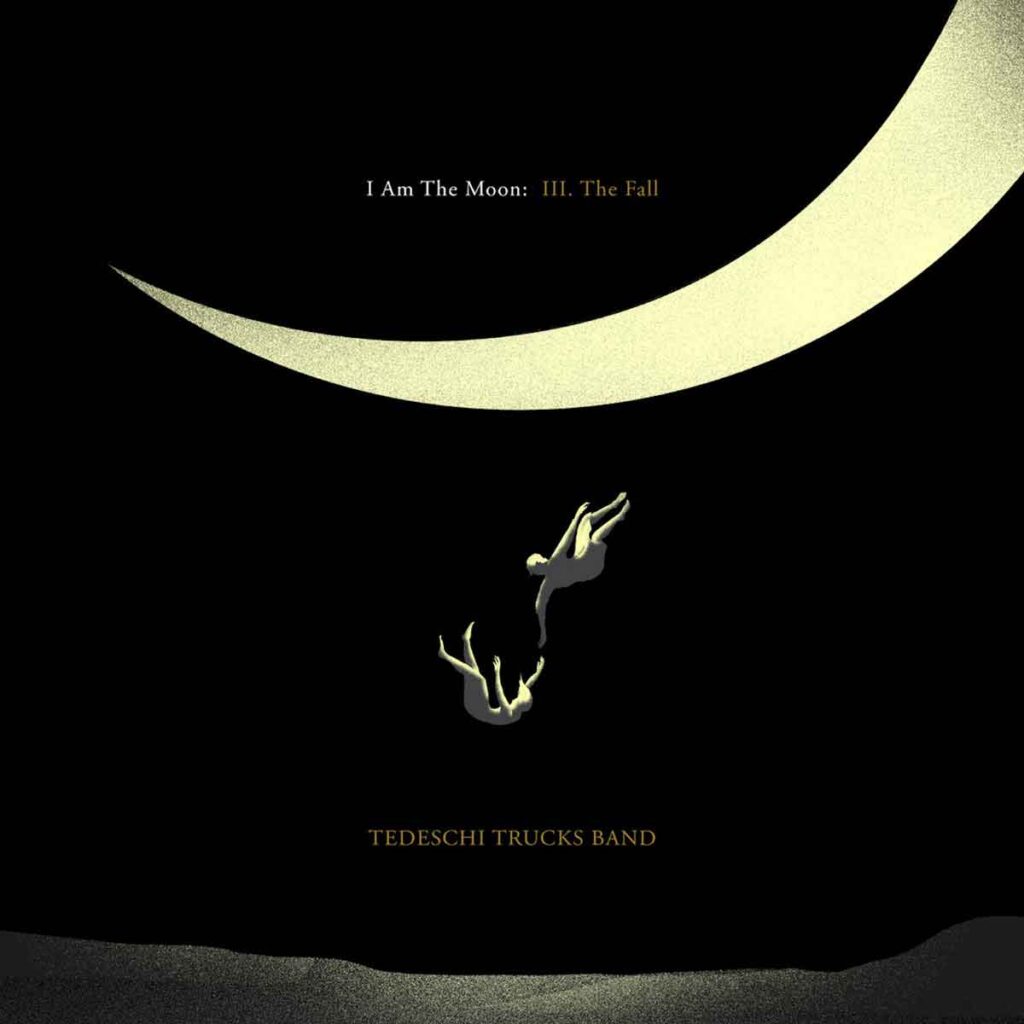 As a collection of songs, I Am The Moon: III. The Fall doesn't astound with inventive or unexpected musical structures, nor does it explode with energy. Borrowing from basic blues, soul, and gospel, the simple, mellow love songs draw their strength from the band's emotive contributions. In the hands of lesser artists the tracks could easily be dismissed as pedestrian filler, or hastily filled with maudlin melodrama. Instead, the simplicity of the songs is paired with genuine feeling and the requisite chops to express it.
Susan Tedeschi's smoldering phrases and Mike Mattison's earnest crooning contain their own love story that fits within the larger arc of the I Am The Moon series. The harmonies and backing vocals also play bigger roles here compared to parts I and II. As a result, the other musicians see their contributions somewhat lessened, but as a superb study of "less is more," the instrumental passages sparkle when called upon. With no extended measures for expansive soloing, Derek Trucks compresses his guitar into brief interludes and concise outros. "Somehow" and "Take Me As I Am" showcase some great guitar work and are also two of the best tracks of the set.
While not as diverse and divergent as previous entries, the decidedly mellow part III impresses in its own way. The Tedeschi Trucks Band once again finds a way to breathe new life into older musical traditions and turn the simple into something beautiful.