Sonic Flower — Me and My Bellbottom Blues
By Willie Witten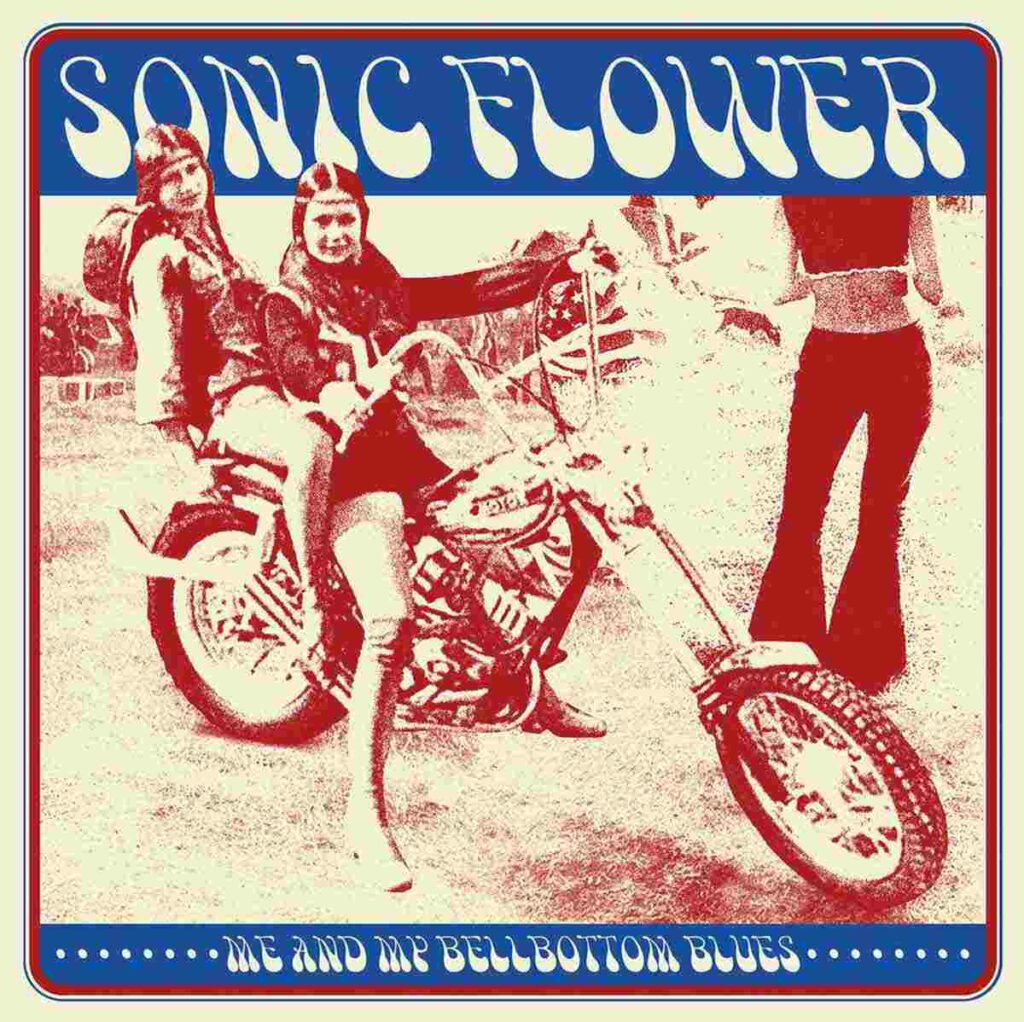 Japanese retro-metal band Sonic Flower reunites after a lengthy hiatus to deliver their most impressive release to date, Me and My Bellbottom Blues. As the title suggests, the seven-song set relies on dirty blues and a heavy dose of proto-metal nostalgia, falling somewhere between Black Sabbath and Soundgarden on the hard rock spectrum. While the band primarily serves as a vehicle for Tatsu Mikami's musical compositions, the addition of Fumiya Hattori expands the guitar palette beyond throbbing riffs and into more adventurous passages, and Kazuhiro Asaeda's searing vocals bring much-awaited lyrics to Mikami's music.
The guitars are warmly distorted without sounding harsh and Asaeda's singing borders on what might be best described as musical screaming. Gritty and pulsating, the band does a good job of preventing the massive sound from devolving into an indistinguishable mess, instead creating a mix with some space and depth. Echo, reverb, wah-wah, and a handful of other effects are applied generously, coloring some variation between songs that keeps things interesting even if Sonic Flower leans heavily on their psychedelic doom formula.
"Quicksand Planet" is the centerpiece, with its bluesy slide guitar intro and electric/acoustic interplay, but the thumping bassline of "Poor Girl," the dripping crunch of "Love Like Rubber," or the closing "Sonic Flower" all sparkle. Listeners are spoilt for choice. Me and My Bellbottom Blues is a project over a decade in the making, but hopefully Mikami and Co. wont take nearly as long producing a follow-up to this hidden gem.
About The Author
Willie Witten