King Gizzard and The Lizard Wizard — Ice, Death, Planets, Lungs, Mushrooms and Lava
By Willie Witten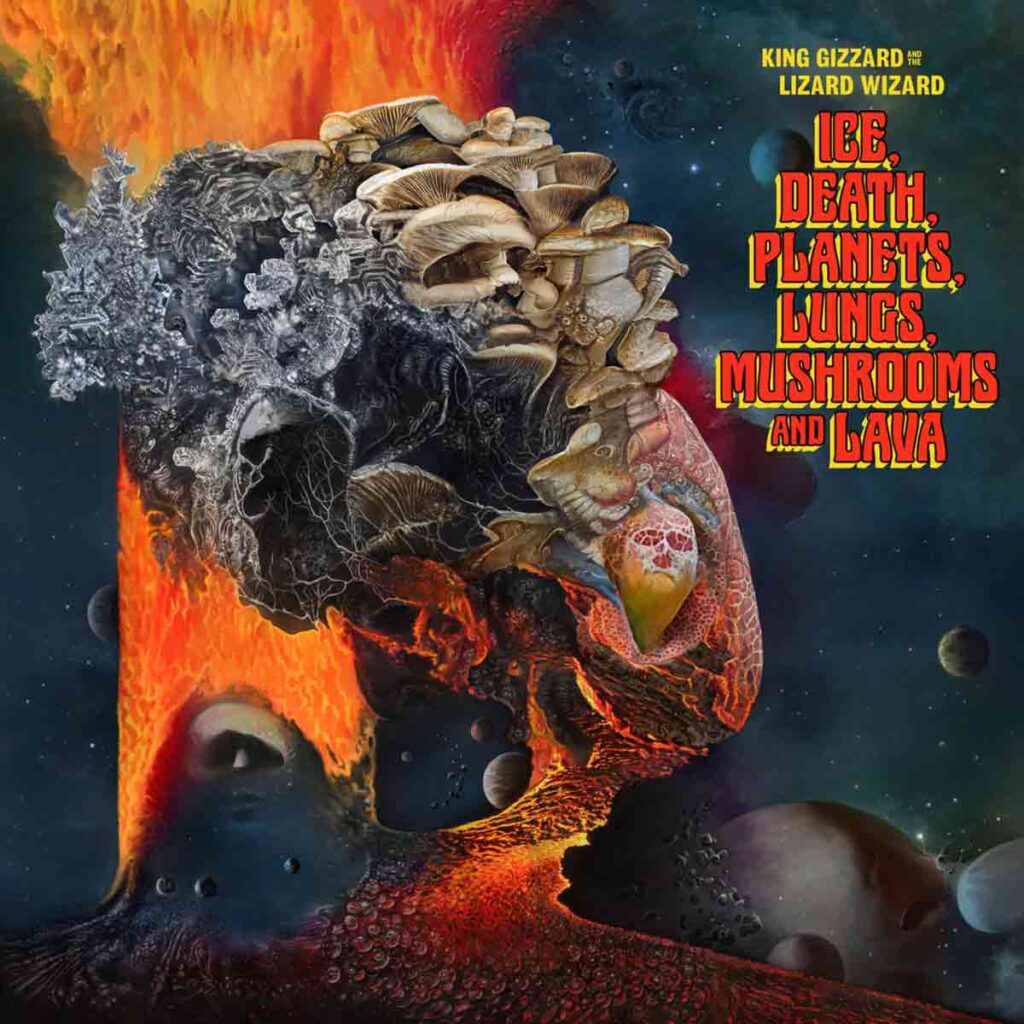 As creative as they are prolific, King Gizzard and The Lizard Wizard return to near-peak form on their first of three October releases. With prime mover Stu Mackenzie relinquishing much of the creative control to extemporaneous collaboration, the psychedelic band dons another batch of musical styles in building one of the better albums of the year. Supposedly based around the seven modes of a major scale, the tracks bounce from one odd cosmic topic to another, finding an oblique coherence through expert musicianship and unique compositions.
Bubbly and joyous "Mycelium" moves into the funky and angular "Ice V" and then into slower, shifting "Magma," never clearly signaling how or when the next musical change will occur. The final return to the main motif of "Hell's Itch" is fantastic and even the odd, haunting "Gliese 710" finds a way to work within the album. Similar to the most avant-garde of Zappa efforts, the band never stays in one place very long, but constantly pushes sounds and ideas right to the brink of acceptable musicality without going overboard.
Clearly not an album for strict adherents of chorus/verse, "boy meets girl" pop simplicity, adventurous listeners, or those willing to try will find a new favorite track with every spin. For KGLW, as Nonagon Infinity was to heavy metal, Ice, Death, Planets, Lungs, Mushrooms and Lava is to acid jazz. It's a lot to digest, but unmistakably one of their very best albums in an extensive catalog.