Eminem — Curtain Call 2
By Willie Witten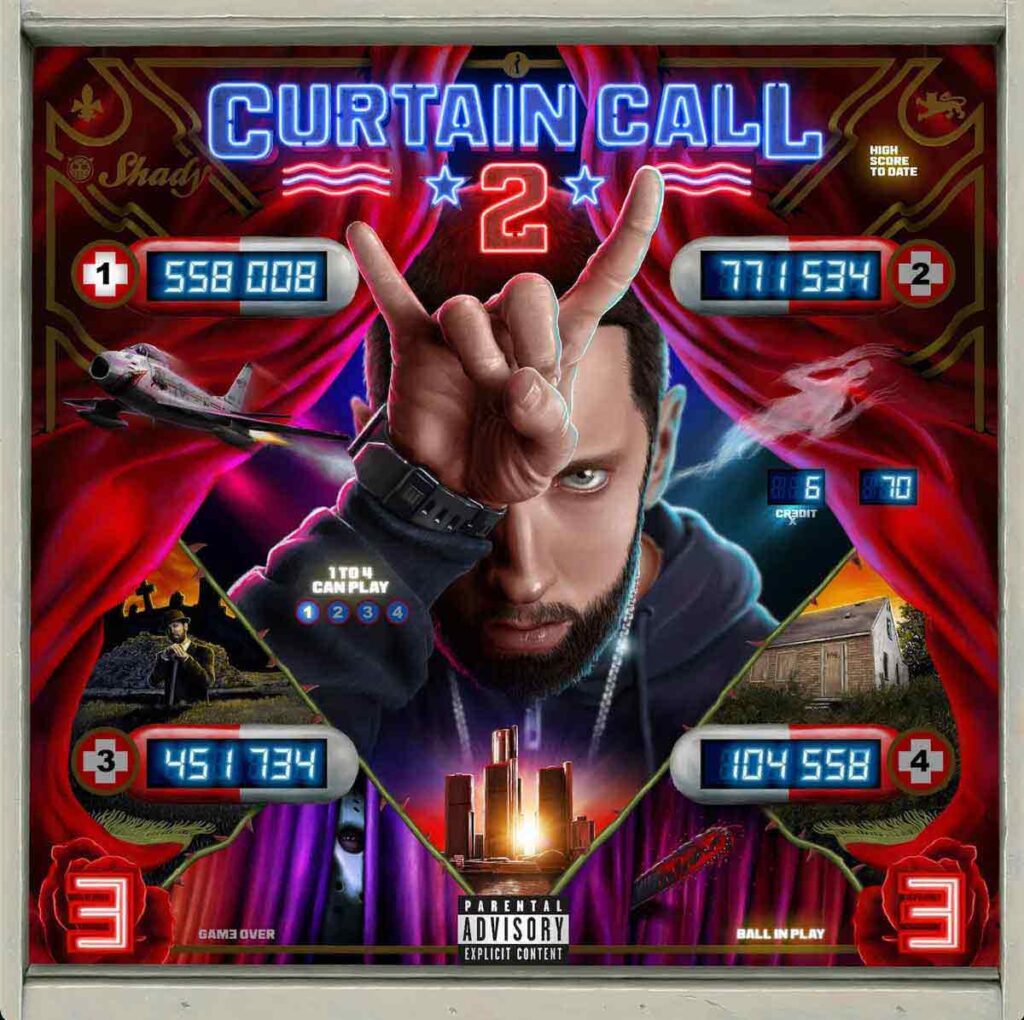 Partially due to the waning intrinsic value of greatest hits compilations in the age of streaming and endless playlists, but also because Eminem's output and cultural significance have diminished significantly since the halcyon days of the world's most successful white rapper, Curtain Call 2 lacks a certain gravitas that once surrounded Slim Shady's releases.
Curtain Call focused on the style and genius of Eminem. Of course Mr. Mathers had plenty of support from his regular crew of Luis Resto, Jeff Bass, and Dr. Dre, but the collection focused on Slim. Of the whopping 34 tracks on Curtain Call 2, half of them feature another artist. It feels as if Eminem has moved from being the trendsetter and main attraction to playing Robin to the various Batmen he collaborates with. As for new offerings: "The King and I" (feat. Ceelo Green) is a middling success that is good enough to be featured in the new Elvis movie, and "From The D 2 the LBC" (feat. Snoop Dogg) showcases two legends who can still rap with anyone.
Tracks like "Godzilla," "Love The Way You Lie," "Not Afraid," and the speedy superhuman "Rap God" will always delight with their beats and Eminem's unique penchant for imaginatively snarky lines. The quality is high throughout, but die hard fans won't find a lot new here, and newcomers won't learn anything new about the one-time king of rap that they haven't already heard on the radio.