Built To Spill — When The Wind Forgets Your Name
By Willie Witten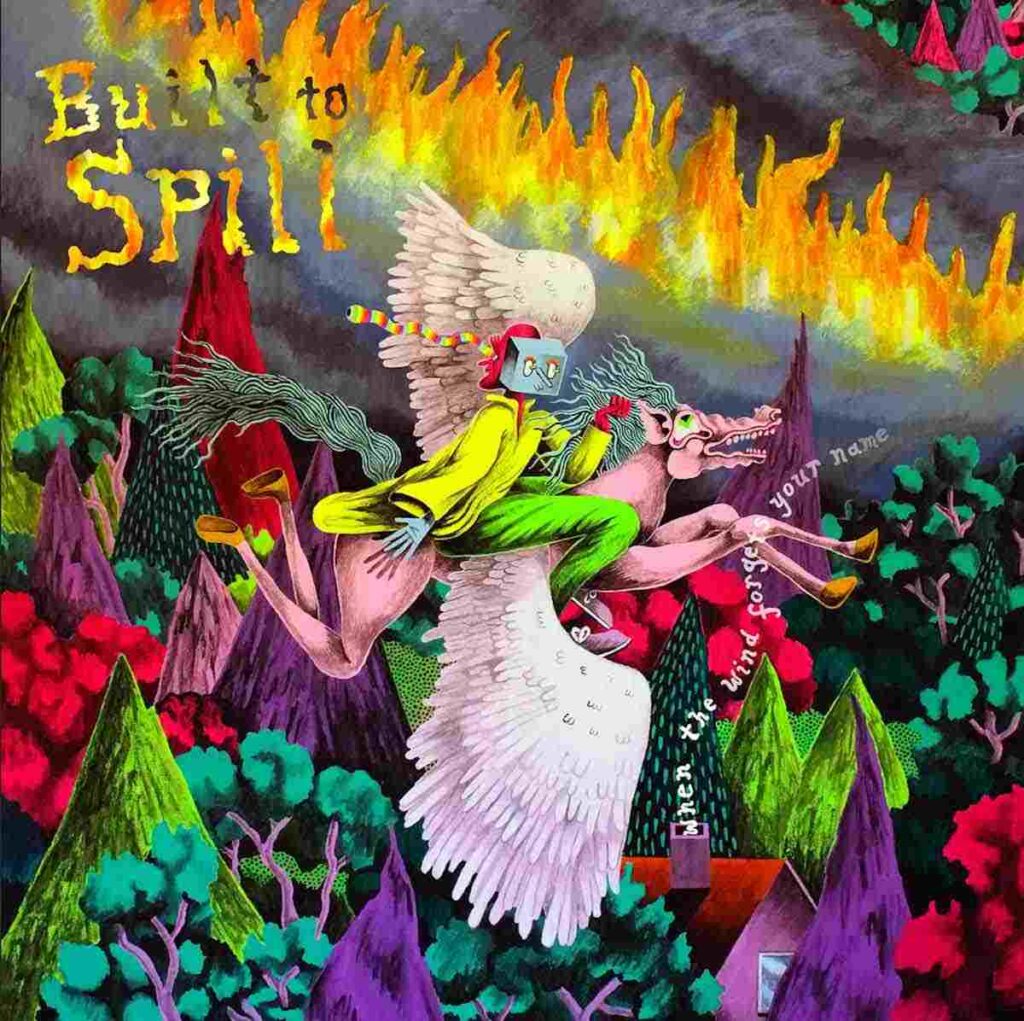 Listeners who enjoy Neil Young-flavored grunge, Michael Stipe rock, and a healthy dose of psychedelia should love When The Wind Forgets Your Name. Others might not be as enthusiastic. Built around a similar framework as 2015's Untethered Moon, the album relies on the same combination of inventive guitar playing and melancholic observations of the world according to Doug Martsch. This venture takes a few more risks, and most of them succeed.
"Fool's Good," "Understood," and "Elements" are slow, trippy rockers grown from great melodies and dense guitar passages. Martsch's guitar library continues to unfurl—both in style and sound—on "Spiderweb" and the mercurial "Alright," which is the most expansive track of the set, if not the best. It includes a ton of changes, all of which work. "Gonna Lose" contains some heavy riffs packed into an otherwise jaunty tune, and the oddities of "Rocksteady" and "Never Alright" create some interesting moments even if they aren't as strong as other numbers.
Sometimes the band leans a bit heavily on psychedelia to the point of posturing. The ocean sounds and spoken word clippings detract from the music without furthering the album, but they never derail the songs. Once the darlings of the indie-alternative rock scene of the '90s, much of Built To Spill's work this side of the century doesn't receive fair consideration, but for listeners with an open mind, there is a lot to enjoy on When The Wind Forgets Your Name.