Alex Dupree — Thieves
By Willie Witten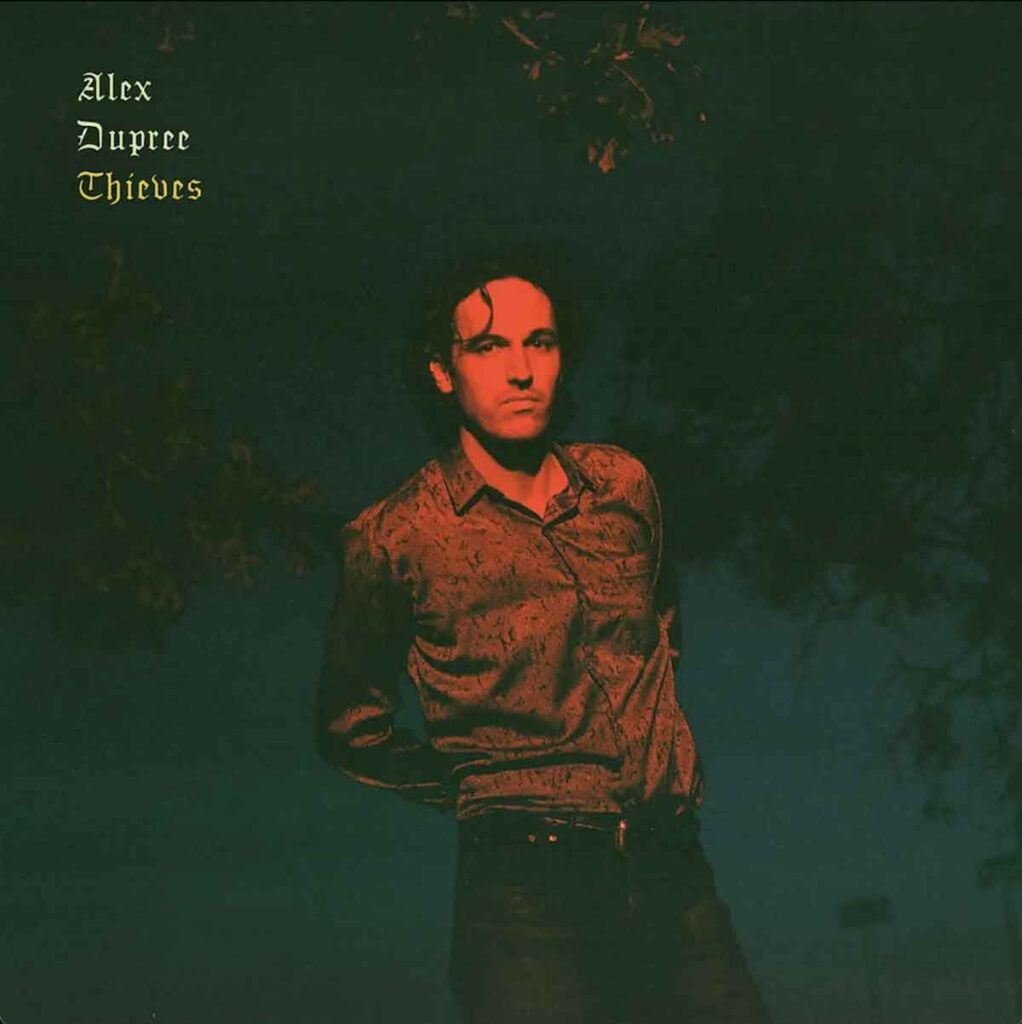 Wedged between his poetry and numerous musical side-projects, Alex Dupree's latest LP, Thieves, delivers a few ballads and love missives reminiscent of a bygone singer-songwriter era. Songs packed with lyrics are brought off the page and to life through Dupree's vocals that vary from lilting to boastful, seamlessly fitting the track and the moods set by the sparse accompaniment.
The folkish country flavor, while heavy, never overwhelms, and Dupree's lyrical vignettes and seasoned voice carry simple, yet enjoyable tunes. Far from rote, three-chord ditties, the tracks contain a few musical surprises for the genre and a couple instrumental oddities like the jaw-harp on "Toronto Reel" and fuzzy, psychedelic tones on the dark and brooding "The Cave." There is a pleasing balance among the offerings. Expectant showdowns like "Lawman" and " Fortunado" balance the whispered softness of a love song like "Wish You Had Got To Me First."
Without a lot of noise or far-flung musical reaches, Thieves is a mellow affair. Listeners looking for pulse-pounding rock, or sing-along modern country would be advised to steer clear, but more patient ears will appreciate the understated melodies and thick prose. Lyrics aside, the mantra here is "less is more." The approach of writing first and playing second works for Dupree, and because of that, the album succeeds as a taut collection of enjoyable musical stories.